MDQ, located in the heart of the Val d'Orcia, was born from a family history, a story that began in the 70s, a period in which the Testa family became owners of the farmhouse, at the hands of a dreamer husband, who decided to homage to the beloved wife with this wonderful property surrounded by unspoiled nature.
The farmhouse immediately proved to be a sort of "Medlar House", a place for family gathering, friendships and a refuge for travelers from all corners of the earth; bringing out the innate passion for hospitality and family sharing.
A passion materialized by the fruit of the two owners, Susanna and Claudio who today have the aim of offering an intimate and comfortable place of welcome for all travelers, those who visit the Val d'Orcia and surroundings and those who are just passing through.
The MDQ farm was born from this desire and is a project with a character and family management: every detail of the structure was curated by Claudio, a former aircraft pilot, a lover of nature and DIY, skilled in enhancing every natural element making it at house service; by Susanna, Claudio's sister, a tireless worker who loves hospitality, skilled in making this place comfortable, making every traveler feel at home; Luca, husband of Susanna, a brilliant entrepreneur, full of innovative ideas aimed at satisfying every need of MDQ guests.
The result of this synergy is a welcoming and simple environment, a place where every guest will feel at home, perfectly integrated with nature and the spirit of hospitality, which has always characterized this enchanted place.
FEST OF THE MADONNA DELLA QUERCE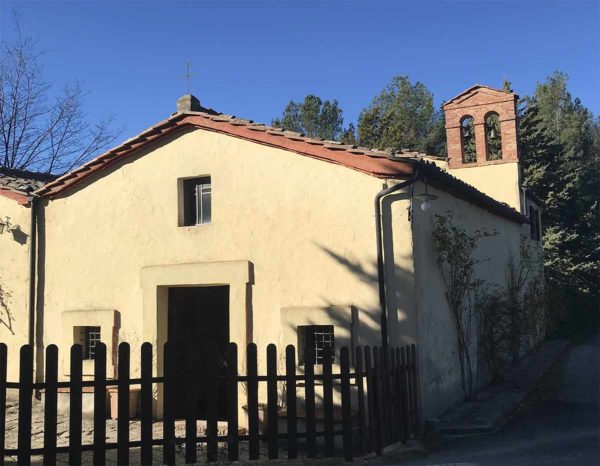 Every year, on the second Sunday of September, the feast of the Madonna della Querce is celebrated, the priest of Castiglione d'Orcia will celebrate Holy Mass, followed by traditional popular games concluded at 18 by tombola.
Until the sixties-seventies of the last century, the festival was a cause for strong appeal to the population of the area who, in many cases, came on foot from farmhouses and villages. Today the tradition is maintained, thanks to the commitment of the Circolo Arci of Poggio Rosa, which organizes the meeting, in agreement with the Parish of Castiglione.